Affordable effective software solutions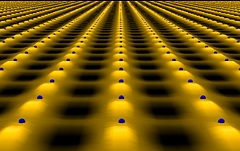 Flexible friendly user interfaces
Operator based security
Proven robust design
Developed using the latest tools
Easy data import options
Bibase Software has been providing the retail industry with cost effective EPOS software for over 16 years. Our point of sale products 4POS and rental products, Winrental and 4POSRENTAL offer a user focused interface to enable use out of the box.
Drawing on our industry experience all programs also feature easy EPOS hardware peripheral setup.

For an amazing online bingo experience why not try Dream Bingo Canada. Dream Bingo uses some of the best software in the industry which is powered by Microgaming. Every sound or graphic is played/displayed in the highest quality and is available in flash, so users don't need to download a thing!
Read More
Products
4POS Retail
Point of sale POS till software for Windows PC with a staff friend sales interface and flexible hardware options.
4POS SC
Multi terminal point of sales solution with simple network setup for outlets that require upto 5 sales points.
From $68.00 including shipping.
4POSRENTAL
DVD Video Game Rental software for Windows PC with comprehensive options, special offers and free live website inventory utilitiy.
Read More